Copyright 2010-2019. Liebelt Homes. All Rights Reserved.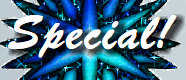 OFFICE HOURS:
Monday - Friday: 9:00am to 6:00pm
Saturday: 9:00am to 5:00pm
Sunday: Closed


West Highway 12, Aberdeen, SD

Planning a visit to view our homes?
Please call ahead
And schedule an appointment
To avoid waiting!
Our 2019 Display Model Selldown
Is Now In Progress!