Physical Address:
2821 West Hwy 12
Aberdeen, SD 57401

Phone: 605-225-3222
FAX: 605-225-0009
Copyright 2010 - 2019. Liebelt Homes. All Rights Reserved.
Mailing Address:
P.O. Box 168
Aberdeen, SD
57402-0168
NOTE:
Googlemaps takes you
to the wrong location.
We recommend Bing Maps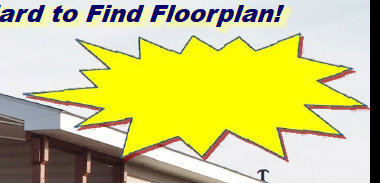 West Highway 12, Aberdeen, SD


"Spring is when
You feel like whistling...
Even with a shoe full of slush."
OFFICE HOURS:
Monday - Friday: 9:00am to 6:00pm
Saturdays: 9:00am to 5:00pm
Sundays: Gone Hunting!
Planning a visit to view our homes?
Please call ahead
And schedule an appointment
To avoid waiting!