Click on link to see more photos of our indoor options!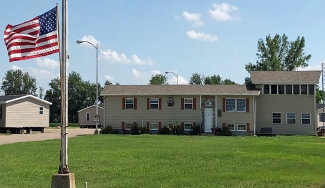 Photo files and floorplans on our website are not necessarily those of present display models.
Check display models for actual features & construction.
Contact Dealer For Product Availability!
Copyright 2010 - 2023. Liebelt Homes. All Rights Reserved.


American Built - Family Owned Business! Celebrating 59 Years!





West Highway 12, Aberdeen, SD
Homes shown by appointment ONLY!
Call Randy to schedule a viewing!
Monday - Friday: 9:00am - 6:00pm
Saturdays: 9:00am - 5:00pm
Sundays: Gone Fishing!